Our robotic team has a unique chance to take part in ROBOCUP International round in Japan!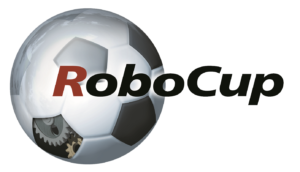 On the 7th of April 2017 our team has won the 1st place in national round of the ROBOCUP competition in Dance/OnStage category. Now we are fully qualified to join international round that will take place in Nagoya, Japan.
Our main problem now is money. Travelling to Japan costs a lot. This is why we are seeking for financial support from technology companies, technology enthusiasts and others who are willing to help.
You can find out more about RoboCup on the official websites: rcj.robocup.org, robocup2017.org.
The team consists of 8 students and 2 coaches (our teachers). In the past we have joined and won many other competitions. We have even made it to the International round of ROBORAVE competition and won the 8th place. You can see more of our succes stories here, and a list of companies that have sponsored us here.
There are 2 ways how you can support us:
via  this funding website – youcaring.com
via bank transfer – IBAN: SK4909000000005059388268
Video from the competition:
Photos from our national round including diplomas: